Japan
Network
| | |
| --- | --- |
| Resources | Location |
| Portuguese Cultural Centres | |
| Portuguese Co-operation Centres | - |
| Teaching Portuguese Abroad - Co-ordination | - |
| Associated Schools and Centres | - |
| Language Centres | - |
| Academic Chairs | - |
| Lectureships | |
| | |
Portuguese Cultural Centres
Tóquio - Centro Cultural Português
Nome

Camões – Centro Cultural Português em Tóquio

Abertura

1995

Diretor

(vago)

Morada

Camões – Centro Cultural Português

Embaixada de Portugal em Tóquio
3-10-3, Kojimachi, Chiyoda-ku
102-0083 Tokyo

Contactos

Tel: +81-3-52260611
Fax: +81-3-52260613

Email:

 

This email address is being protected from spambots. You need JavaScript enabled to view it.

 

Embaixada de Portugal em Tóquio

 
 
O Centro Cultural Português em Tóquio
O Centro foi inaugurado em 1995. Tem como principais atribuições, a promoção, no Japão, da língua e cultura portuguesas. Nesse contexto foi criado o primeiro Curso de Língua Portuguesa em janeiro de 1998 e os primeiros exames de certificação Português Língua Estrangeira - PLE, ocorreram em 2000.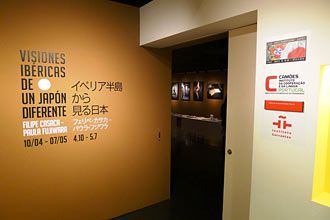 Ainda na área da língua, tem tido a preocupação de estreitar relações entre as universidades que no Japão incluem a língua portuguesa nos seus currículos e os departamentos de Estudos Luso-Brasileiros que conferem licenciatura em língua portuguesa. Nesse âmbito também cabe apoiar a realização do Concurso Anual de Eloquência em Língua Portuguesa para Estudantes Universitários Japoneses, inicialmente organizado pela Universidade Nanzan de Nagoia e desde 1981 pela Universidade de Estudos Estrangeiros de Quioto. Através desse concurso, o Camões, I.P. premeia os dois primeiros vencedores com bolsas de estudos anuais nas Universidades portuguesas.
Através do Prémio Literário "Rodrigues o Intérprete" premeiam-se anualmente obras editadas no Japão, em japonês, sobre temas, autores ou traduções portuguesas. Ao longo das suas edições muitos foram os autores premiados, ora com traduções de escritores portugueses, ora com inéditos sobre temas portugueses.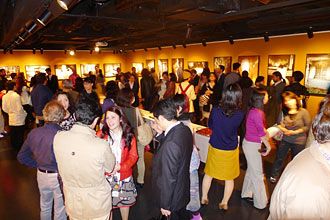 Na área da cultura, o Centro tem desenvolvido intensa atividade da qual convém destacar as celebrações dos 450 anos da chegada dos portugueses ao Japão, em 1993, a comemoração do centenário do cinema português, em 1996, a celebração do 4º centenário da morte de Luís Froís, em 1997, os 450 anos da chegada de S. Francisco Xavier ao Japão, em 1999, o 4º centenário da publicação do Vocabulário da Lingoa de Japan, em 2003 e os 150 anos do nascimento de Wenceslau de Moraes, em 2004.
Quer através desses programas comemorativos ou em iniciativas regulares promove-se os valores da cultura e do património português no Japão, através de ações que deram a conhecer ou trouxeram até ao Japão valores reconhecidos e revelações da cultura portuguesa.
Portuguese Co-operation Centres
There are no Co-operation Units available in this country.
Teaching Portuguese Abroad - Co-ordination
There are no Teaching Portuguese Abroad - Co-ordination available in this country.
Associated Schools and Centres
There are no Associated Schools and Centres available in this country.
Portuguese Language Centres
There are no Portuguese Language Centres available in this country.
Academic Chairs
There are no Academic Chairs available in this country.
Lectureships
Chiba - Universidade de Kanda, Tóquio
Nome

Protocolo de Cooperação com a Universidade Kanda de Estudos Internacionais

Instituição Apoiada

Cidade

Chiba

Universidade

Universidade Kanda de Estudos Internacionais

Responsável

Lilian Mendes

Morada

Kanda University of International Studies

Department of Spanish and Portuguese Wakaba 1-4-1, Mihama-ku,

Contactos

Email:

This email address is being protected from spambots. You need JavaScript enabled to view it.



 

Universidade Kanda de Estudos Internacionais

 
 
Osaka - Universidade de Osaka
Name
Protocolo de Cooperação com a Universidade de Osaka
Instituição Apoiada
City
Osaka
University
Universidade de Osaka
Manager
Akira Kono
Address
1-8 Machikaneyama-cho,
Toyonaka
Osaka 560-0043
Contacts
Tel:/Fax: (+) 81-6-6850-6005
Email: This email address is being protected from spambots. You need JavaScript enabled to view it.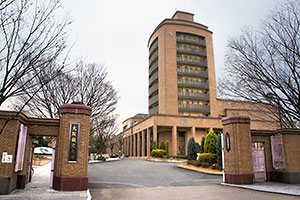 Universidade de Osaka
Quioto - Universidade de Estudos Estrangeiros
Nome

Protocolo de Cooperação com a Universidade de Estudos Estrangeiros de Quioto

Instituição Apoiada

Cidade

Quioto

Universidade

Universidade de Estudos Estrangeiros de Quioto

Responsável

Ikunori Sumida

Morada

Universidade de Estudos Estrangeiros de Quioto

Departamento de Estudos Luso-Brasileiros

Yoshida-nihonmatsu-cho, Sakyo-ku, Kyoto 606-8501

Contactos

Tel:/Fax: (+) 81-75-753-7874

Email:

This email address is being protected from spambots. You need JavaScript enabled to view it.

 

Universidade de Quioto

 
 
Tóquio - Centro Cultural Português
Nome

Protocolo de Cooperação com o Centro Cultural Português em Tóquio

Curso de Português Língua Estrangeira

Cidade

Tóquio

Instituição

Centro Cultural Português em Tóquio

Docente

Patrícia Tanabe

Morada

Camões – Centro Cultural Português

3-10-3, KojimachiChiyoda-ku

102-0083 Tokyo

Contactos

Tel: (+) 81-3-52260611

Fax: (+) 81-3-52260613

Email:

This email address is being protected from spambots. You need JavaScript enabled to view it.

 

Centro Cultural Português em Tóquio

 
 
Tóquio - Universidade de Estudos Estrangeiros
Nome

Protocolo de Cooperação com a Universidade de Estudos Estrangeiros de Tóquio

Cidade

Tóquio

Universidade

Universidade de Estudos Estrangeiros de Tóquio

Docente

Lúcio de Sousa

Morada

Universidade de Estudos Estrangeiros de Tóquio




Departamento de Português e Centro Global de Línguas e Sociedades




Tokyo-to Fuchu-shi Asahi-cho 3-11-1, 183-8534, Room 617

Contactos

Email:

 

This email address is being protected from spambots. You need JavaScript enabled to view it.

 ;

This email address is being protected from spambots. You need JavaScript enabled to view it.

 

Universidade de Estudos Estrangeiros de Tóquio