Bogotá: Exposição de Gabriela Albergaria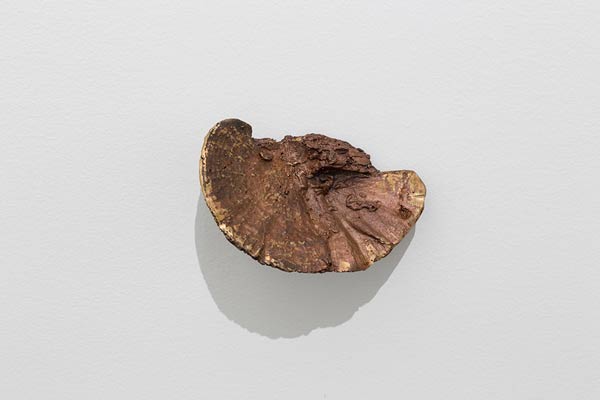 Description
Será inaugurada no dia 24 de novembro de 2016, em Bogotá, a exposição "Oh, al fin, naturaleza" da artista portuguesa Gabriela Albergaria. Esta exposição é o resultado de uma residência artística que Gabriela Albergaria fez a convite da Fundação Flora ars+natura nas cidades de Honda e Bogotá.
Parte da pesquisa realizada durante a sua estadia na Colômbia pode ver-se nas diferentes peças que farão parte da exposição com curadoria de José Roca, diretor artístico da FLORA ars + natura, que foi mostrada entre novembro de 2015 e janeiro deste ano, na Fundação Eugénio de Almeida, em Évora.
Gabriela Albergaria nasceu em Vale de Cambra em 1965. Vive e trabalha em Lisboa e Nova Iorque. Tendo completado a licenciatura em Pintura pela Faculdade de Belas Artes do Porto, realizou inúmeras residências artísticas, destacando-se Künstlerhaus Bethanien, Berlim (2000/2001), Cité Internationale des Arts, Paris (2004), Villa Arson, Centre National d'Art Contemporain, Nice (2008), The University of Oxford Botanic Garden, em colaboração com The Ruskin School of Drawing and Fine Art, Oxford (2009/2010) e Winter Workspace, Wave Hill a Public Garden and Cultural Center, Nova Iorque (2012), Residency Unlimited, Nova Iorque, EUA (2015) e Flora ars+natura, Bogotá, Colombia (2015)
Uma seleção das suas exposições individuais mais recentes inclui Ah, At Last, Nature, Fundação Eugénio de Almeida, Évora, Portugal (2015) comissariado por José Roca / L'espace est une impasse où son temps s'abolit, Kunstverein Springhornhof, Neuenkirchen, Alemanha, 2015 / O Balanço da Árvore Exagera a Tempestade, (Galeria Vermelho, São Paulo), 2014 / No hay tal cosa como la naturaleza (Hacienda La Trinidad Parque Cultural, Caracas, (2013), Reverse Position (Invertir la Posición) Galeria Wu, Lima, (2012), Forking Paths, Vera Cortês Art Agency, Lisboa, (2011), Térmico (Pavilhão Branco do Museu da Cidade, Lisboa (2011), Gabriela Albergaria Galeria Vermelho, São Paulo, (2010), Variações sobre um tema Centro Cultural Vila Flor, Guimarães, (2008) e ABRACADÁRVORE (Museu de Arte Moderna da Bahía, São Salvador da Bahía, 2008).
O seu trabalho foi também incluído em várias exposições coletivas.