Tóquio: Festival de Cinema EU Film Days 2018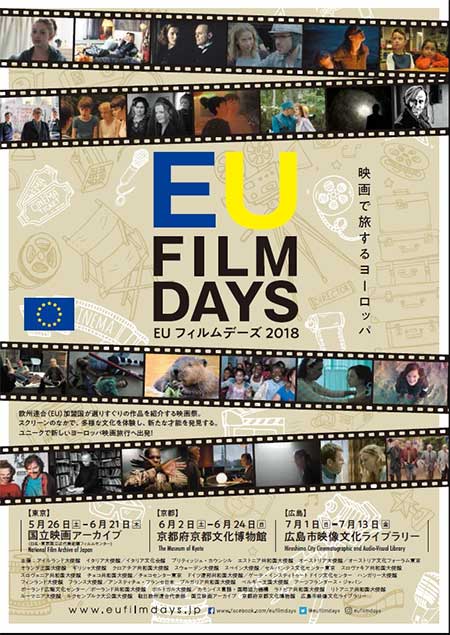 Date

26-05-2018

-

31-07-2018
Location
Description
Numa iniciativa das várias Embaixadas dos Estados-membros da União Europeia acreditadas no Japão terá lugar, em maio e junho de 2018, em várias cidades do Japão mais uma edição da iniciativa EU Film Days, um festival de cinema singular no Japão que reúne filmes realizados na Europa.
Na 16ª edição, o festival irá ser apresentado em três cidades japonesas: Tóquio, Quioto e Hiroshima nas seguintes datas: Tóquio: de 26 de maio a 21 de junho de 2018 (National Film Archive of Japan, Tóquio); Quioto: de 2 a 24 de junho de 2018 (The Museum of Kyoto); Hiroshima: de 1 a 13 de julho de 2018 (Hiroshima City Cinematographic and Audio-visual Library).
Portugal será representado pelo título "Cavalo Dinheiro" de Pedro Costa. No dia 7 de junho de 2018, após a exibição do filme, terá lugar uma palestra sobre o título, por Masatsugu Ono, escritor japonês premiado. O filme português será exibido duas vezes em cada uma das cidades.
Para informações complementares deverá ser consultada o site oficial do Festival. http://eufilmdays.jp/