Telavive: Exposição "Aristides de Sousa Mendes. O Cônsul Português em Bordéus"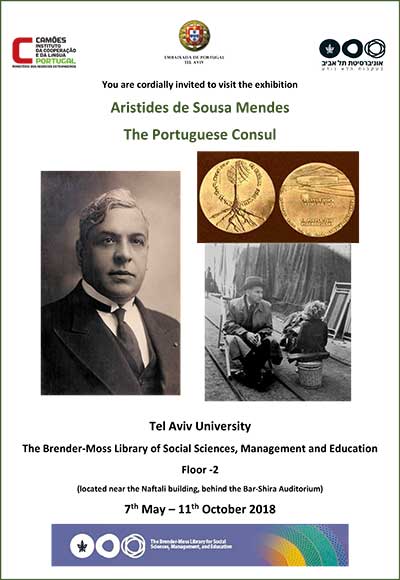 Date

11-05-2018

-

11-10-2018
Location
Description
A data de encerramento da exposição "Aristides de Sousa Mendes. O Cônsul Português em Bordéus", patente ao público desde 11 de maio de 2018, foi adiada para 11 de outubro de 2018 devido ao grande interesse demonstrado pelo público nas primeiras semanas de exibição. A exposição está patente na Brender-Moss Library of Social Sciences, Management and Education da Universidade de Telavive.
Esta exposição pretende divulgar a ação humanitária de Aristides de Sousa Mendes junto da comunidade académica, na sequência das comemorações do Dia do Holocausto, assinalado a 11 de abril de 2018.
A iniciativa está a cargo do Leitorado do Camões, I.P. na Universidade de Telavive e da Embaixada de Portugal.