Sidney: Festival Lusomia "Prazeres de Portugal"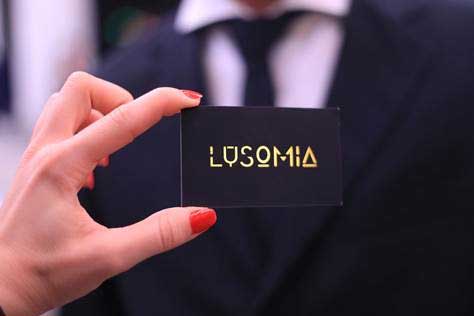 Date

05-06-2018

-

11-06-2018
Location
Description
Teve lugar nos dias 5 a 11 de junho de 2018, em Sidney, Austrália, a 1ª Edição do Festival Lusomia "Prazeres de Portugal" – uma celebração da cultura e da gastronomia tradicional e contemporânea portuguesa.
A iniciativa pretendeu projetar a imagem de um Portugal moderno e contemporâneo na Austrália, proporcionando, durante 7 dias, vários eventos em locais icónicos da cidade de Sidney nas áreas da música, fotografia, moda, vinhos e gastronomia. Pretendeu-se igualmente valorizar a marca "Portugal" e conferir maior visibilidade aos produtos portugueses, com o intuito de promover a sua penetração no mercado australiano.
O Festival Lusomia contou com os apoios da Emirates, do Camões, I.P., da Embaixada de Portugal em Camberra e do Consulado Geral em Sidney, bem como da Frontline Media and Events & Lumiapixel, Simbiose, Ultimate Rentals, Jarpen Global, Global Aquatica, CK Finance and Advisory e da Fundamental Business Finance (Supporting Partners).
Na vertente Gastronomia & Vinhos, destaque para as participações do Executive Chef Júlio Pereira, Chef José Silva e Chef André Sá Correia, bem como do Master Sommelier João Pires, Head Sommelier Carlos Simões, dos produtores de vinhos Tiago Alves de Sousa e Jorge Nunes Symington e dos mixologistas "Red Frog".
Na vertente Arte & Cultura, destaque também para os artistas que se deslocaram de Portugal para o efeito, incluindo o fotógrafo Bruno Saavedra, o pianista e compositor André Barros, a violinista Cátia Alexandra Santos, a bailarina Joana Inês Santos, a fadista Beatriz Felício e os músicos Paulo Valentim e João Domingos.
A apresentação do evento esteve a cargo da jornalista lusodescendente da cadeia de televisão SkyNews, Ana Neves.
Informações detalhadas sobre o evento poderão ser encontradas no sítio oficial (www.lusomia.com) ou na página do Facebook do Festival Lusomia (https://www.facebook.com/lusomia/).