Varna: Curtas-metragens portuguesas na Seleção Oficial da 16.ª Edição do " In the Palace" - International Short Film Festival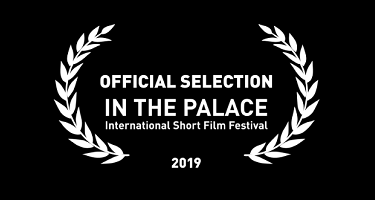 Description
Com o apoio do Camões, I.P., a curta-metragem de David Pinheiro Vicente, intitulada Onde o verão vai (episódios da juventude), estreado em 2018, estará a concurso na categoria «Best Student Fiction» da secção «Student Competition» e Sombra Luminosa, de Mariana Caló e Francisco Queimadela, igualmente estreada em 2018, estará em competição na categoria «Best Experimental» da secção «Documentary & Experimental», na 16.ª Edição do " In the Palace" - International Short Film Festival, que decorre em Varna, na Bulgária, de 19 a 26 setembro de 2019.
Fundado em 2004, o IN THE PALACE - que integra a rede europeia de Festivais EFFE - é um festival internacional dedicado à curta-metragem, novos média e artes digitais. Tendo começado como um fórum competitivo para filmes realizados por estudantes, tornou-se um dos mais prestigiados festivais de curtas-metragens da Bulgária, bem como uma plataforma de troca de experiências entre jovens realizadores e profissionais do sector já firmados. O festival é organizado pela Fundação Format SFF, pelo Centro Municipal Veshtina, pelo Instituto Nacional de Investigação e Políticas de Cultura, em parceria e com o apoio do Fundo Nacional da Cultura e do Ministério da Cultura Búlgaro, bem como do Município de Sófia e do Programa Erasmus+ e da Comissão Europeia.
Segundo divulgação efetuada pelo Comité de Seleção do Festival esta edição recebeu mais de 3.000 filmes, acabando por concentrar-se em 144 títulos de 41 países que concorrem pelo prémio IN THE PALACE. Nesse universo de 114 películas estão incluídas 63 longas-metragens, 49 filmes de animação, 18 documentários e 14 curtas-metragens experimentais, com um total de 48 produções estudantis em duas categorias.
Em 2019 todo o evento e a respetiva programação paralela que inclui encontros, workshops, palestras, master classes com elementos da indústria audiovisual e representantes do setor cinematográfico nacional e internacional (agentes, coprodutores, distribuidores, promotores, programadores, diretores de festivais), sessão de pitching, exibição de filmes dirigida a crianças e jovens, a Ushi Film Fest, um programa musical apresentado ao ar livre e o Music Palace Fest, é sedeado na capital marítima búlgara, Varna.
Local: Congress Centre, 2 bulevard Slivnitsa, Varna, Bulgária
Mais informações em:
http://www.inthepalace.com/en/16th-palace/festival.html#16th_0
http://www.inthepalace.com/en/home.html
http://www.inthepalace.com/en/16th-palace/festival/about-us.html