Alexandra Lucas Coelho na Feira do Livro de Gotemburgo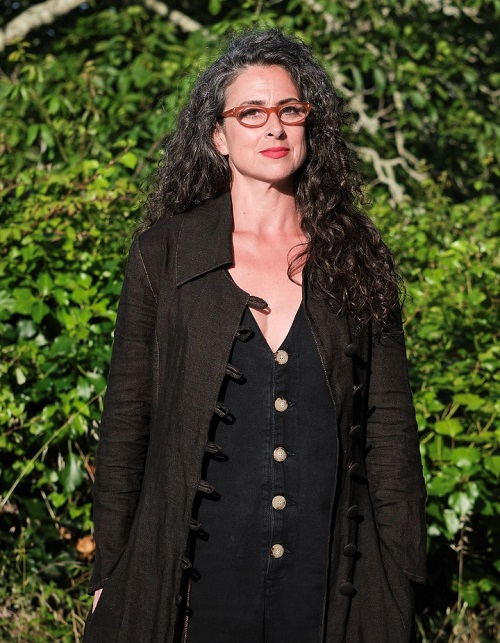 Description
A jornalista e escritora portuguesa Alexandra Lucas Coelho vai integrar, no dia 23 de setembro de 2021, um painel de discussão online da Feira do Livro de Gotemburgo intitulado "A democracia na Europa está ameaçada", que acontece no âmbito da participação do cluster EUNIC-Suécia no consagrado evento literário. O certame conta com o apoio do Camões, I.P. e da Embaixada de Portugal na Suécia.
Neste seminário - que decorre das 9h00 às 9h30, em formato virtual - juntar-se-ão a Alexandra Lucas Coelho a lituana Aušra Kaziliūnaitė, a austríaca Kathrin Röggla e a polaca Krystyna Dabrowska para debaterem acerca do modo como a pandemia as afetou, bem como ao seu trabalho, a sua liberdade de expressão e a ambiência vivida nos seus respetivos países.
O debate, moderado pelo jornalista Per Svensson, em língua inglesa, será movido pelas seguintes interrogações: a Covid-19 e as restrições deixaram a sua marca na linguagem e na literatura? Como foram afetadas a indústria e a política cultural? Aceleraram um processo que já está em curso? Como foram afetados o intercâmbio intelectual e a coesão na Europa pelo crescente nacionalismo e as barreiras pandémicas? Como é que estas autoras veem o futuro?
Sobre a autora
Alexandra Lucas Coelho é jornalista e escritora. Trabalhou como jornalista, editora e correspondente no estrangeiro durante trinta anos, cobrindo várias crises e conflitos. De 2001 em diante, escreveu extensivamente sobre o Médio Oriente e a Ásia Central: Israel / Palestina, Líbano, Síria, Jordânia, Iraque, Egito, Turquia, Índia, Paquistão, Afeganistão, mas também sobre o México e o Brasil. Foi correspondente em Jerusalém e no Rio de Janeiro, tendo recebido importantes prémios jornalísticos em Portugal pelo seu trabalho.
Publicou catorze livros, oito obras de não ficção, quatro romances e dois livros de contos ilustrados para crianças. Recebeu vários prémios pela sua obra como o Grande Prémio da Associação Portuguesa de Escritores pelo seu primeiro romance E a Noite Roda (2012), uma história de amor passada principalmente em Israel e na Palestina; Time Out Book of the Year com O Meu Amante de Domingo (2014), uma sátira ambientada num Portugal em crise e o Prémio da Associação Portuguesa de Escritores de Literatura de Viagem com Cinco Voltas na Bahia e um Beijo para Caetano Veloso (2019). Deus-satisfeito (2016), o seu terceiro romance, que atravessa séculos da história colonial brasileira do ponto de vista do Rio de Janeiro atual, foi finalista do Grande Prémio da Associação Portuguesa de Escritores, e Viva México (2010) foi finalista do Prémio Luso-Brasileiro de Literatura PT. A sua obra mais recente (2021) é Líbano, Labirinto, livro não ficcional de 500 páginas sobre o Líbano.
A sua obra está traduzida para o inglês, espanhol, alemão, francês, chinês, sérvio e finlandês.