European Book Club | "The Gospel According to Lazarus", de Richard Zimler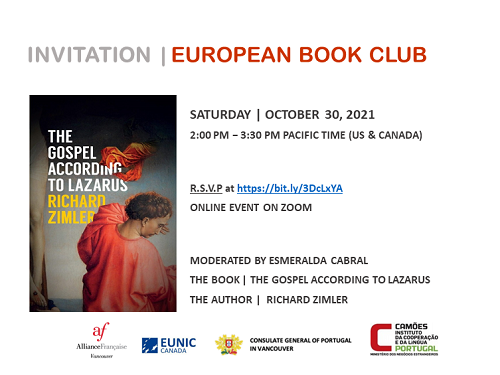 Description
Portugal destaca-se, uma vez mais, enquanto anfitrião do European Book Club em Vancouver, no âmbito das iniciativas de cooperação entre os vários institutos nacionais da rede EUNIC Canadá.
No evento do dia 30 de outubro de 2021, às 14h00 (hora local) - que decorre através da plataforma Zoom - estará em destaque a discussão literária do livro The Gospel According to Lazarus, do autor luso-americano Richard Zimler, com moderação da escritora luso-canadiana Esmeralda Cabral.
Inscrições disponíveis aqui.