Lisboa: Exposição "Portrait of an OceanLand - An Irish Artist Paints Portugal", de Laura Mulligan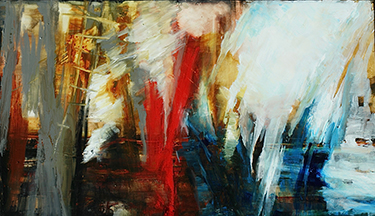 Date

12-03-2020

-

31-03-2020
Location
Description
É inaugurada no dia 12 de março de 2020, às 18h00, na Sala de Exposições do Camões, I.P., em Lisboa, a exposição "Portrait of OceanLand –An Irish Artist Paints Portugal", de Laura Mulligan.
A artista irlandesa Laura Mulligan vive em Portugal há quatro anos e criou uma nova exposição que mostra trabalhos pintados desde que se mudou para a paisagem portuguesa. Laura associa o seu estilo de vibrante energia à experiência da pintura em Portugal. Foi descrita no passado como uma Turner contemporânea na sua forma mais evocativa, tendo criado recentemente novas pinturas inspiradas em Portugal: de Lisboa a Cascais; as cúpulas de granito da Serra da Estrela; os sobreiros do Alentejo; as férteis encostas vulcânicas da Madeira.
Já participou em várias exposições individuais e coletivas, ao longo de sua carreira como artista profissional. O seu trabalho está patente na State Art Collection of Ireland e encontra-se também representado em muitas outras coleções públicas e privadas.
Foto: de Laura Mulligan