Nápoles: Portugal representado no Festival "Quartieri di Vita - Life infected with Social Theatre!"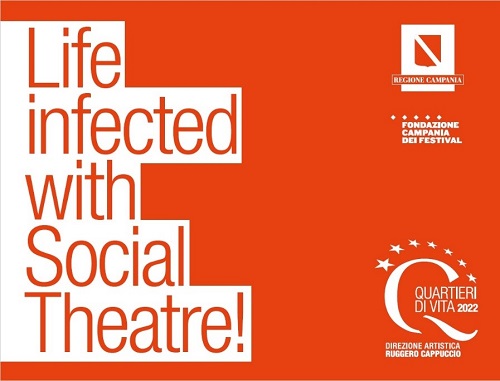 Date

21-11-2022

-

03-12-2022
Location
Description
Decorre entre 21 de novembro e 3 de dezembro de 2022, em Nápoles e outras cidades da Campânia, a 6.ª edição do Festival Quartieri di Vita - Life infected with Social Theatre!, projeto de formação artística e teatro social da Fundação Campania dei Festival, em parceria com os clusters EUNIC de Roma e de Nápoles.
O projeto consiste numa série de workshops de teatro ou dança ministrados por encenadores e coreógrafos convidados por cada país para trabalharem com pessoas que se encontram em situações desfavorecidas, como migrantes, detidos, mulheres vítimas de violência, entre outros. O fruto deste trabalho conjunto será apresentado através de ensaios e de projetos digitais.
Portugal estará representado neste festival pela coreógrafa e bailarina Catarina Câmara, que trabalhará num projeto que pretende levar a experiência da dança e do teatro a um grupo de reclusos na prisão juvenil de Nisida (Nápoles), sob o signo da partilha, da inclusão e do desenvolvimento pessoal, em colaboração com a associação de teatro Putéca Celidònia.
O Festival Quartieri di Vita - Life infected with Social Theatre! tem o apoio da Embaixada de Portugal em Roma, do Camões, I.P. e da EUNIC-Global.
Programa completo aqui.
Mais informações (em inglês) aqui.
Catarina Câmara é bailarina, professora de dança e trabalha em projetos de arte comunitária, cruzando as práticas artísticas, educação e psicoterapia. Como intérprete e bailarina, colabora com a Companhia Olga Roriz desde 2003. Desde 2019 é Coordenadora Artística e Social do CORPOEMCADEIA, projeto artístico de inclusão social no Estabelecimento Prisional do Linhó.