World Humanitarian Day | 19 August
Published: Monday, 19 August 2019 14:48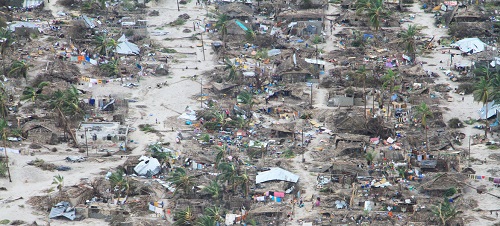 World Humanitarian Day (WHD), established by the United Nations (UN), is held every year on 19 August to pay tribute to aid workers who risk their lives in humanitarian service, and to rally support for people affected by crises around the world.
According to the UN, 131 million people around the world need humanitarian aid and protection, mainly victims of conflicts, catastrophes and natural disasters. The estimated financing to provide an adequate response to these needs amounts to more than 22 billiion dollares.
Portugal has contributed to the joint global effort to respond to humanitarian crisis, through an annual contribution to the UN Central Emergency Response Fund (CERF) and regular support to Agencies and International Organisations working in the humanitarian landscape such as IOM, UNICEF, UNHCR, UNRWA, PAM and the International Committee of the Red Cross.
Camões - Institute for Cooperation and Language is the Portuguese public administration organisation responsible for ensuring and coordinating Portuguese interventions in emergency and humanitarian aid. It also represents Portugal in the Working Party on Humanitarian Aid and Food Aid (COHAFA) that discusses the EU's humanitarian strategies and policies, as well as its response to humanitarian crises.
In 2019, we highlight the assistance provided to Mozambique during the emergency phase of the Idai and Keneth cyclones, in March and April 2019. Portugal response allowed sending goods and human means to search and rescue isolated populations by rising waters, protecting civilians, medical and drug assistance and also cofinancing the implementation of NGO projects in the health, education, water and sanitation, and food security fields
On the 1st of August 2019, Camões, I.P. launched a financing application line in the framework of the Support Fund for the Recovery and Reconstruction of Cyclone Affected Regions in Mozambique (more information in the Portuguese version of the website in: https://www.instituto-camoes.pt/activity/o-que-fazemos/cooperacao/atuacao/financiamos/perguntas-frequentes-ongd-2/candidaturas-a-linhas-de-financiamento)