Migration and refugees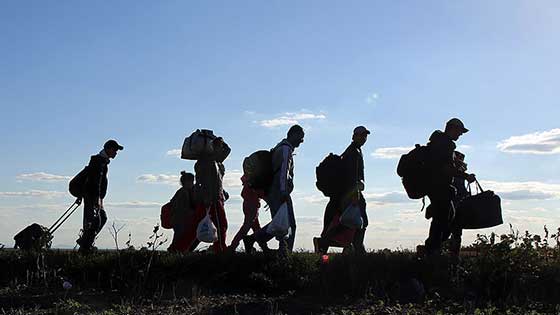 Within the United Nations framework, migrants are considered a vulnerable part of the population, being particularly subject to structural vulnerabilities that develop into greater legal barriers and other issues relating to a person's choice or rights for support and protection in times of crisis. Therefore, the only way to ensure a steady path of progress and sustainable development is to place a reduction of such vulnerabilities at the top of the development agenda.
Issues such as employment and unemployment, mobility of labour, population imbalances, human rights, exploitation, human trafficking, migration, climate change, the role of diasporas and remittances in development and the problems caused by a "brain drain", among others, are now high on the international agenda for development co-operation given the close relationship that exists between the problems of migration and the development process.
Besides providing humanitarian and emergency support, Camões, I.P. has closely followed this process with the aim of protecting the physical and moral integrity of persons who find themselves in situations of natural disaster or public chaos, with the aim relieving them of their hardships in the short-term.
To this end, Camões I.P.:
Monitors and takes part in sessions and discussions at the Global Forum for Migration and Development, as well as other international events on the same theme;
Contributes to discussions within the European Union about responses to the refugee crisis in Europe where development co-operation is of particular relevance in combating the root causes of forced migration. In this context, Portugal has been engaged in several actions that the EU has developed, such as participation in a trust fund for supporting Syrian refugees (the Madad Fund) to which it has contributed €200,000 and an emergency European Union trust fund for maintaining stability and helping the fight against the root causes of irregular migration and the problems of displaced persons in Africa, to which the country has contributed €450,000.
Still on the subject of refugees, Portugal has also focused its attention on higher education in emergency situations, since only about 1% of refugees have access to this kind of teaching. The reason behind this is the belief that it is absolutely necessary to look at the root causes of the refugee and migration problem and not just demand short-term solutions. Portugal also emphasises the crucial role that the Global Support Platform for Syrian students has played since it was created in 2013 by the former President of the Republic Jorge Sampaio and the fact that the country has already allocated 140 grants in 10 countries.